Congratulations to our company on obtainng the CE certificate!
ENTE Certificazione Macchine SRI, headquartered in Italy, is an authoritative certification body for the European Union Bulletin No. 1282. Its ECM certificates are highly marketable and well recognized worldwide.
After obtaining the ECM certificate, NOVA can mark the CE mark on the products, and the goods can circulate freely in the EU member states.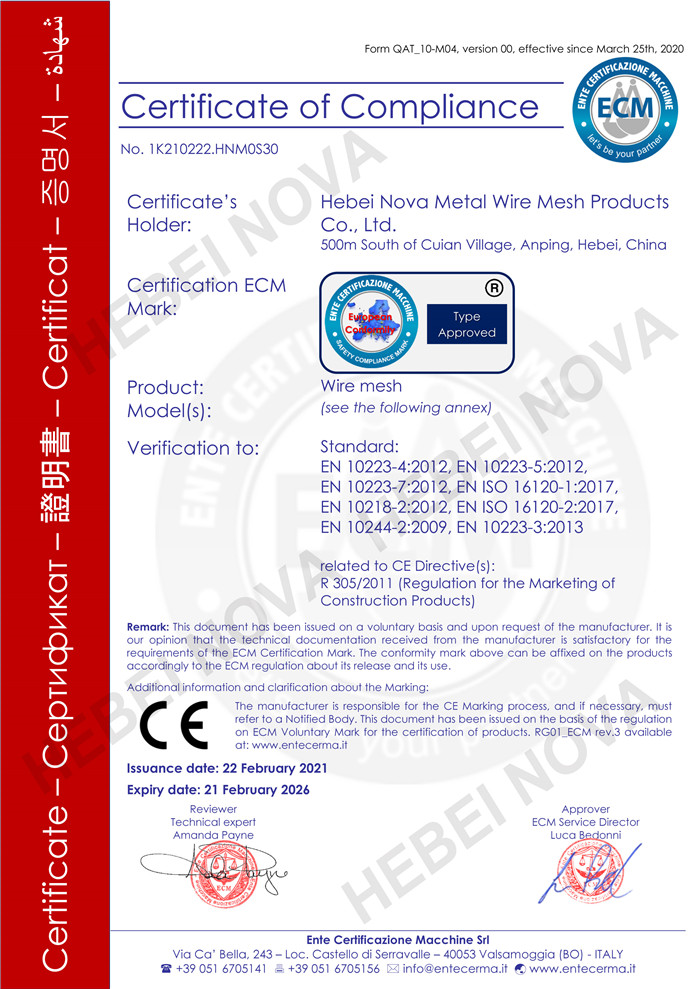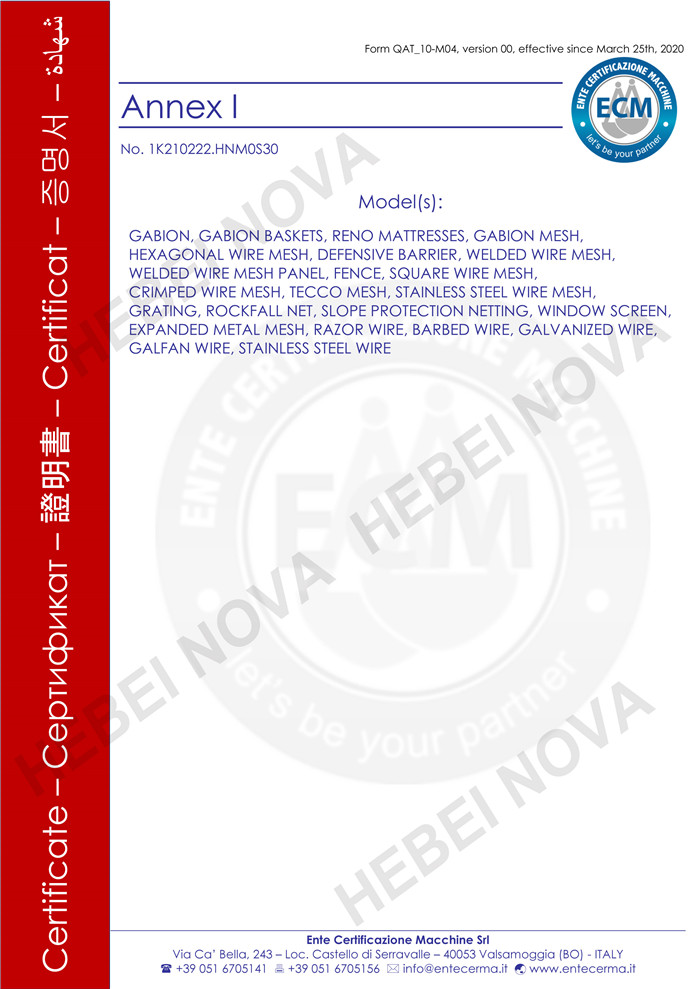 Founded in 2014, Hebei Nova Metal Wire Mesh Products Co., Ltd has been a professional manufacturer of metal wire mesh products in China.
Our gabion & welded metal mesh products were exported to many different countries around the world in middle east, Asia, Europe and America and received unanimous praise.
The NOVA team looks forward to working with partners all over the world.