Hexagonal Metal Gabion Baskets For Soil Erosion Protection
Product Description:
Nova gabion baskets consist of square( or rectangular ) cells, which are made of hexagonal mesh from low carbon wire with heavily galvanized or Galfan coating. The wire mesh gabions are formed by weaving adjacent strands of wire by twisting, forming a hexagonal shaped mesh. The ends of the mesh wires are wrapped around a heavier transverse edge wire to form the panels.
The gabion box is manufactured from a main panel that forms the face, base, rear and lid of the unit. The mesh panels are reinforced at the edges with selvedge wire, to strengthen the structure. Gabions are divided into cells by cells called diaphragms or partitions, these diaphragms help in the reinforcement of the Gabion Structure & help during the filling of stones during assembly. The side panels and diaphragms are then jointed to the base section of the main panel. The unit is then folded flat for transportation.
Standard Gabion Basket Sizes

Length

m

Width

m

Height

m

Number of

Cells

Volume

m³

2.0
1.0
1.0
2.0
2.0
3.0
1.0
1.0
3.0
3.0
4.0
1.0
1.0
4.0
4.0
2.0
1.0
0.5
2.0
1.0
3.0
1.0
0.5
3.0
1.5
4.0
1.0
0.5
4.0
2.0
2.0
1.0
0.3
2.0
0.6
3.0
1.0
0.3
3.0
0.9
4.0
1.0
0.3
4.0
1.2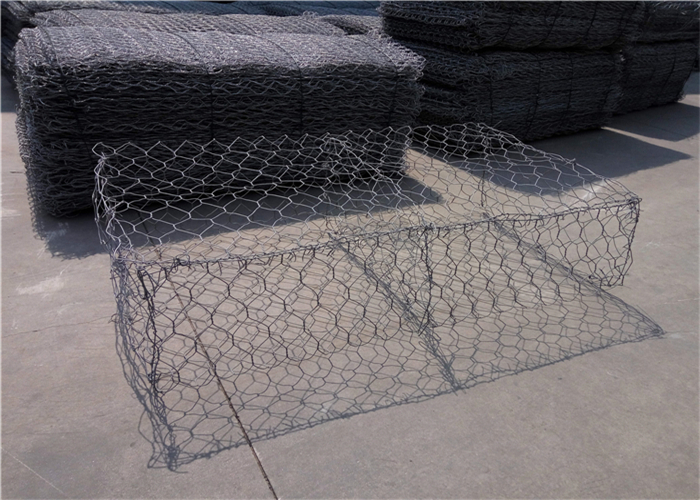 Applications Fields of Gabion Baskets:
Retaining Walls
River Training
Soil Erosion Protection
Highways Protections
Coastal Embarkments
Recharge Dams
Channel & Cannal Lining Work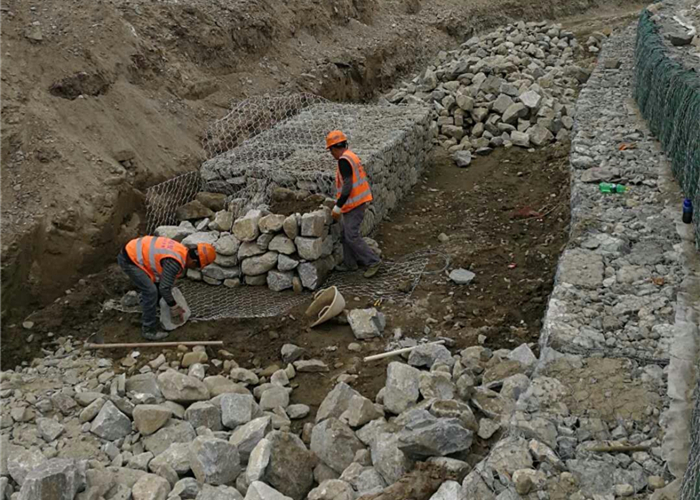 Corrosion Protection:

The wire used in manufacture of Gabion includes corrosion protection of wire by way of Zinc Coating (galvanizing) of Galfan Coating usually according to EN10244-2 Table II Class A or other international standards.

Additional Corrosion protection is sometimes required for harsh / sultry / wet conditions. In such cases, wire, prior to manufacturing the mesh, is coated with a special PVC, PP or PA coating as per EN10245 to enhance corrosion protection of the Gabions and the Structure. Better protection against possible corrosion is obtained so the gabions become more suitable for use in marine or polluted environments.