Product Description:
The Welded Stone Box retaining wall system is a cost-effective and durable way of creating a long-lasting retaining wall, with a decorative facade.
The gabion effect is achieved by fixing vertical supports to the exposed face of your precast retaining wall, This can then be filled with any gabion stone filling to create a strong, durable and attractive retaining wall.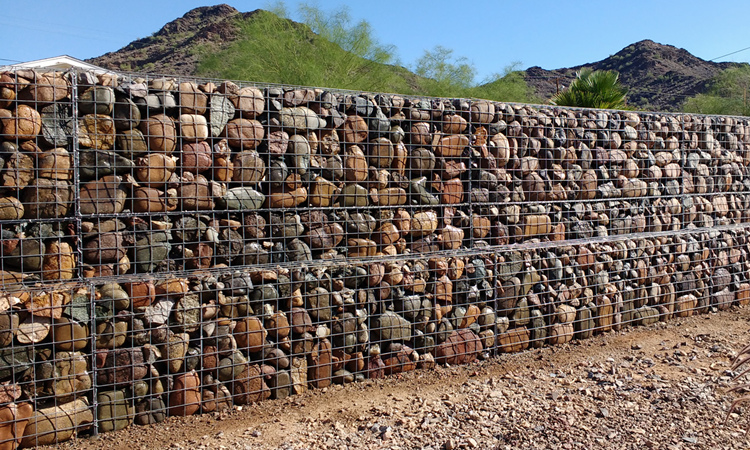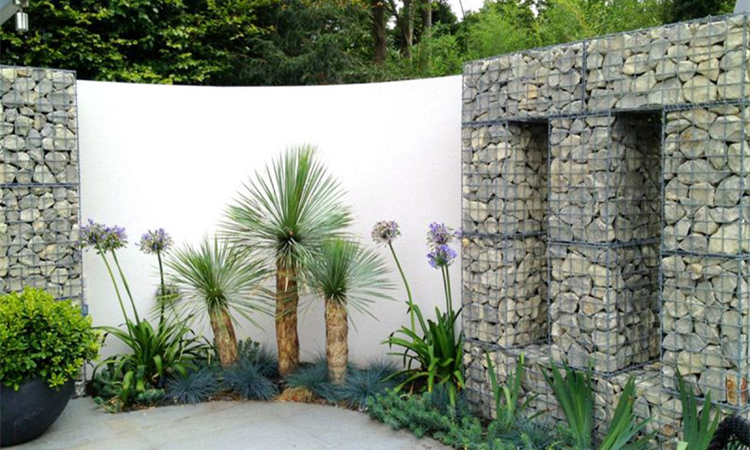 Welded Gabion specifications
Wire diameter:3.0-6.0mm
Size M
Mesh size MM
DiaphragmsNo.
CBM
1.0*1.0*0.5
50*50 75*75 50*100 100*100
0
0.5
1.0*1.0*1.0
0
1.0
1.5*1.0*0.5
0
0.75
1.5*1.0*1.0
0
1.5
2.0*1.0*0.5
1
1.0
2.0*1.0*1.0
1
2.0
3.0*1.0*0.5
2
1.5
3.0*1.0*1.0
2
3.0
4.0*1.0*0.5
3
2.0
4.0*1.0*1.0
3
4.0
The specifications can be customized.
Applications:
Gabions are used in many situations including the stabilization of earth movement and erosion, river control, reservoirs, canal refurbishment, landscaping and retaining walls. They can be manufactured in welded mesh or woven wire. Welded mesh gabions are faster to erect and do not need tensioning. This allows them to keep their shape, to be free from bulges and depressions and fit easily against the wall.

Products show
The welded mesh stone box system is quick and easy to install, we supply all the necessary fixings required to create the gabion effect.
Unlike traditional gabion baskets, the uniq
ue design of the stone box system will ensure that the gabion face will not misshape over time.
By using a mesh and stone facing, your retaining wall will have a more natural appearance than a traditional precast concrete wall and will fit better into its surroundings.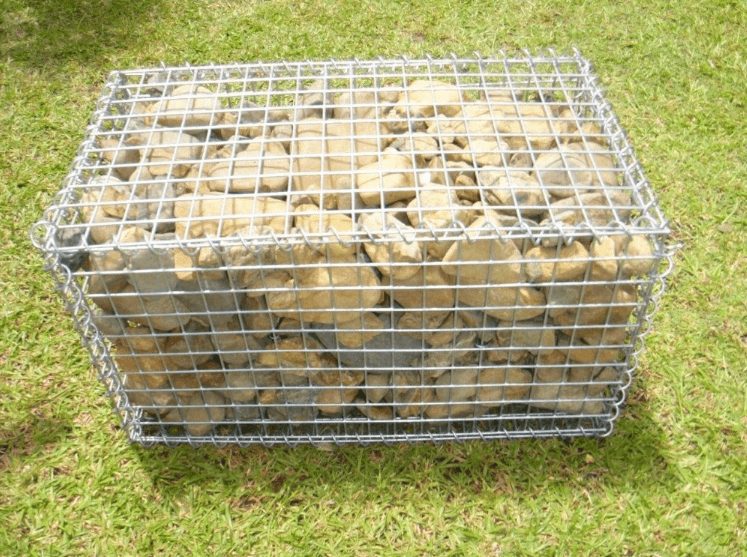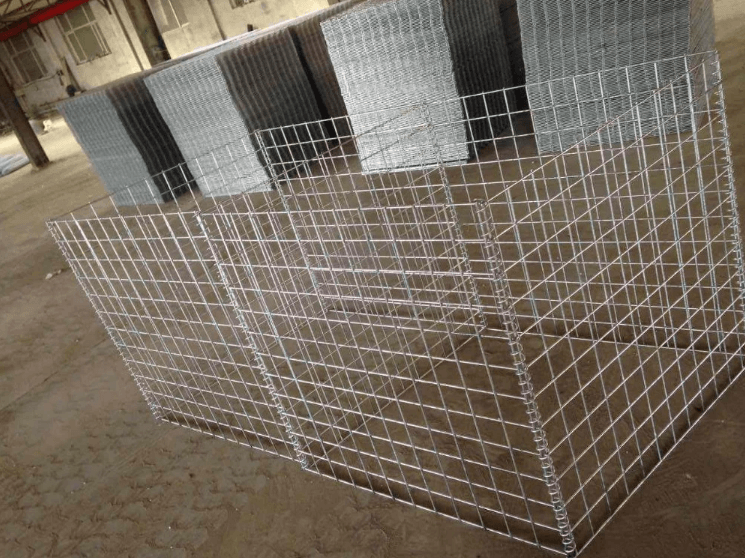 Install
Step 1
Open the bundle and unfold each unit.
Step 2
Lift the sides, the ends and the diaphragms of each unit into vertical position.
Step 3
Attach the sides of four corners together with locking wire fastener or lacing wire and the diaphragms to the front and back of the gabion.
Packing details
Packing: pallet or in bundle, as buyer's requirement.