Specification:
Material: galvanized, galfan, PVC coated wire
Mesh size: 6*8cm,8x10cm,10*12cm
Wire diameter: 2.0-4.5mm
Applications:
Control and guide of water or flood
Flood bank or guiding bank
Prevention of rock breaking
Water and soil protection
Bridge protection
Strengthening structure of soil
Protection engineering of seaside area
Seaport engineering
Isolation walls
Protection of road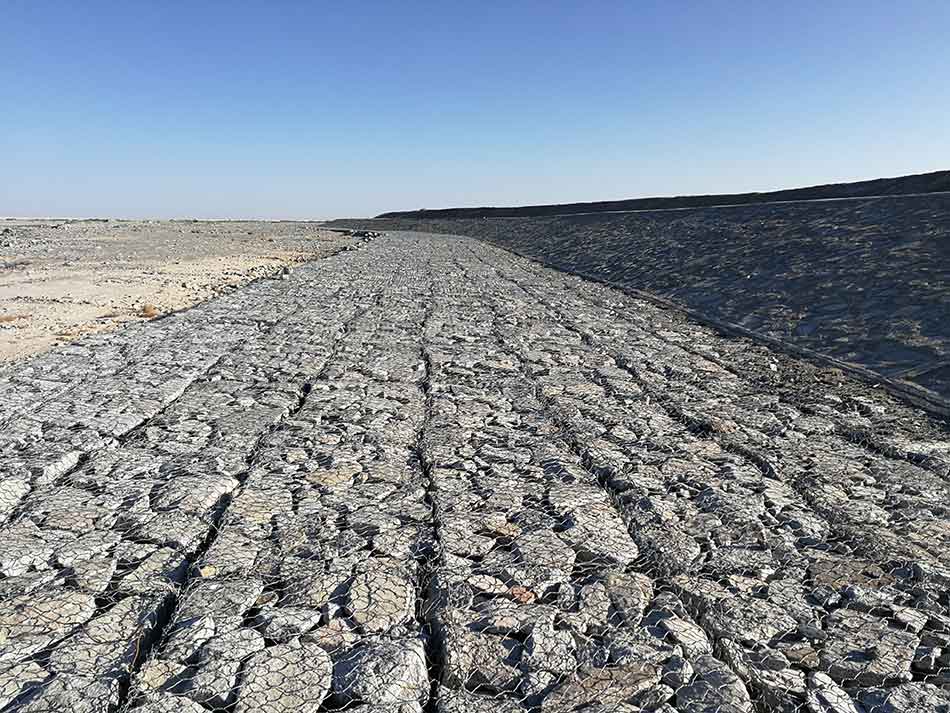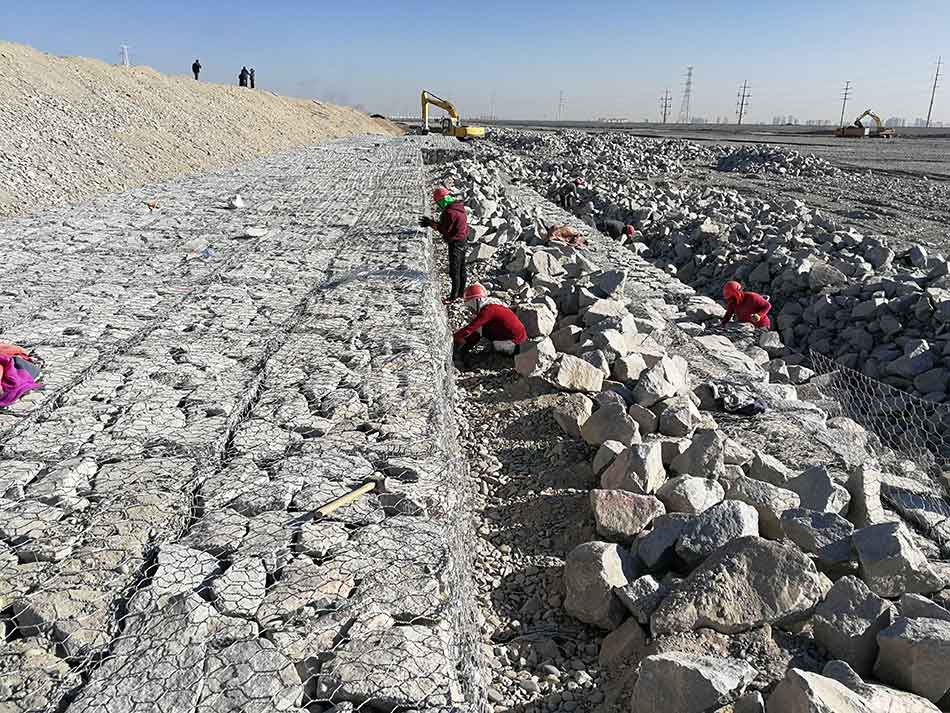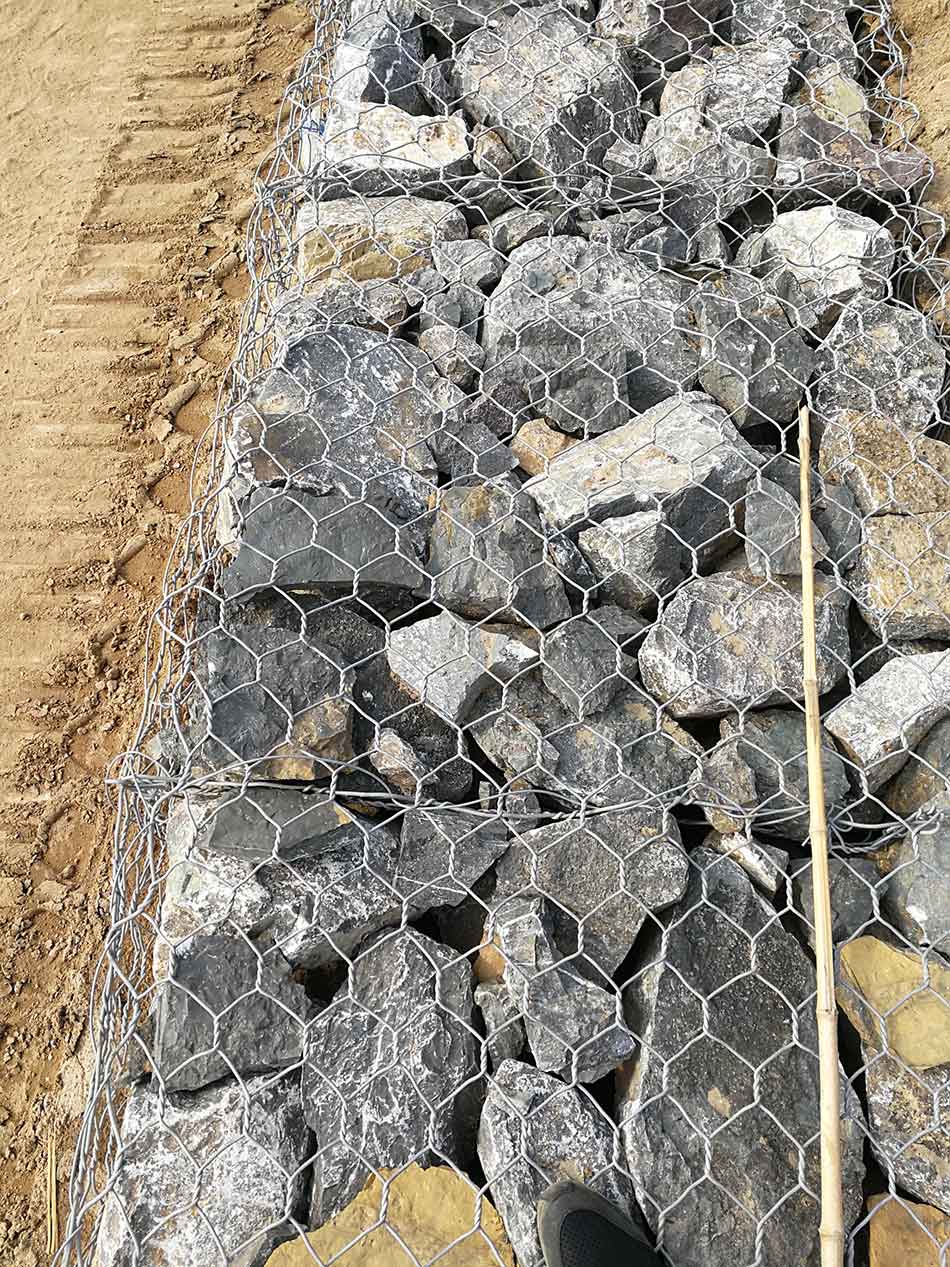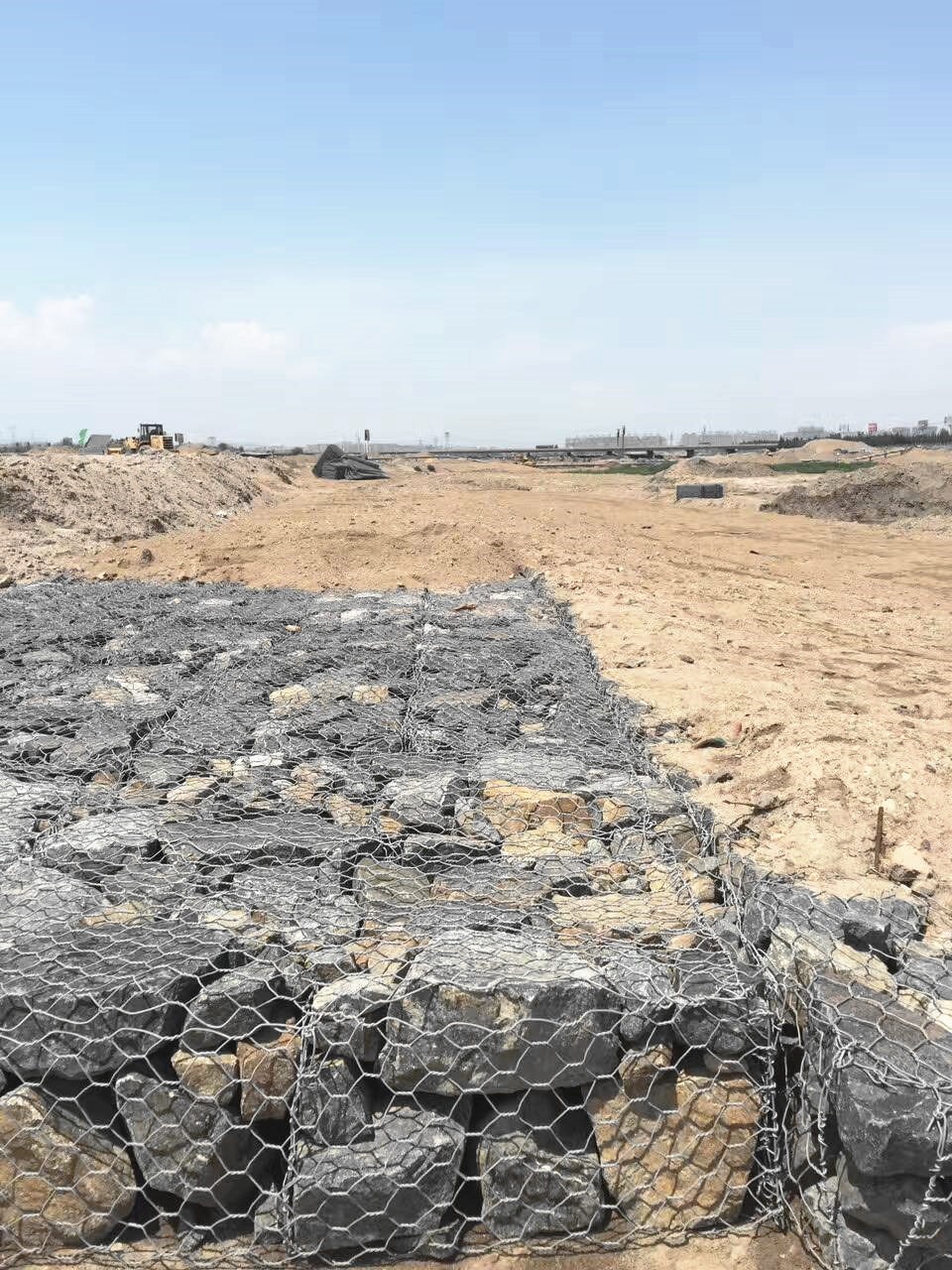 Advantage:
Flexibility: Flexibility is an important benefit of any gabion structure. The double-twist hexagonal mesh construction permits it to tolerate differential settlement without fracture. This property is especially important when a structure is on unstable soil conditions or in areas where scour from wave action or currents can undermine the toe of the structure and cause structural settlement.
Durability: Gabions support plant growth which provides a live coating for the wire mesh and stones, adding to their durability. Generally, the wire mesh is needed for the first few years of the structure's life; later the void between the stones is filled with soil, silt, and plant roots which act as a bonding agent for the stones.
Strength: Steel wire hexagonal mesh has strength and flexibility to withstand forces generated by water and earth masses, and the previous nature of the gabion allows it to absorb and dissipate much of that energy. This is evident on coast protection installations where gabion structures remain effective long after a massive rigid structure fails. Additionally, the double twisted hexagonal mesh won't unravel if cut.
Permeability: Gabion walls are previous to water and stabilize slopes by the combined action of draining and retaining, precluding the development of hydrostatic pressure behind the gabion wall. Drainage is accomplished by gravity, as well as evaporation as the porous structure permits air circulation through it. As plant growth develops within the structure, the process of transpiration assists in removing moisture from the backfill – a much more efficient system than weep holes in standard masonry walls.
Gabion box is consist of rectangular units, fabricated from a double-twisted hexagonal mesh, filled with stones. In order to reinforce the structure, its edges with a wire having a thicker diameter than the mesh wire. Gabion boxes be divided into cells by diaphragms at every 1 meters.