15 Years factory Galvanized welded mesh gabions
Welded Mesh Gabions and Mattresses are wire mesh containers designed to provide a robust and attractive solution for erosion control, retaining walls, noise and flood protection bunds, channel and coastal protection.
Weld mesh gabions have a higher tensile strength than woven units and a much greater dimensional accuracy. Helical binders are strong and long-lasting structure.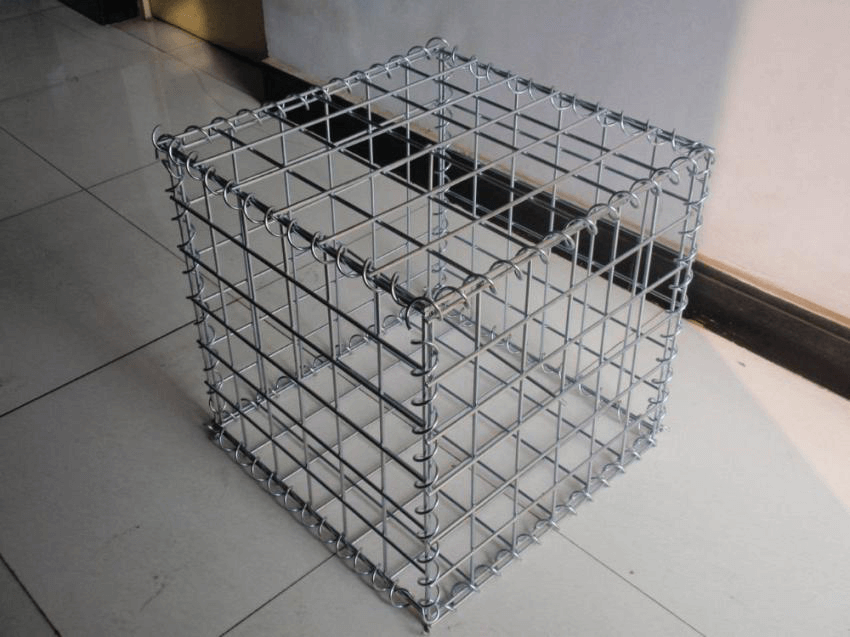 Wire diameter/mm
Mesh size/mm
Box size/m
No. of diaphragms
2.0-5.0
50*50 50*100 75*75 100*100 100*200
1.0*1.0*0.5
0
1.0*1.0*1.0
0
1.5*1.0*0.5
0
1.5*1.0*1.0
0
2.0*1.0*0.5
1
2.0*1.0*1.0
1
3.0*1.0*0.5
2
3.0*1.0*1.0
2
4.0*1.0*0.5
3
4.0*1.0*1.0
3
Details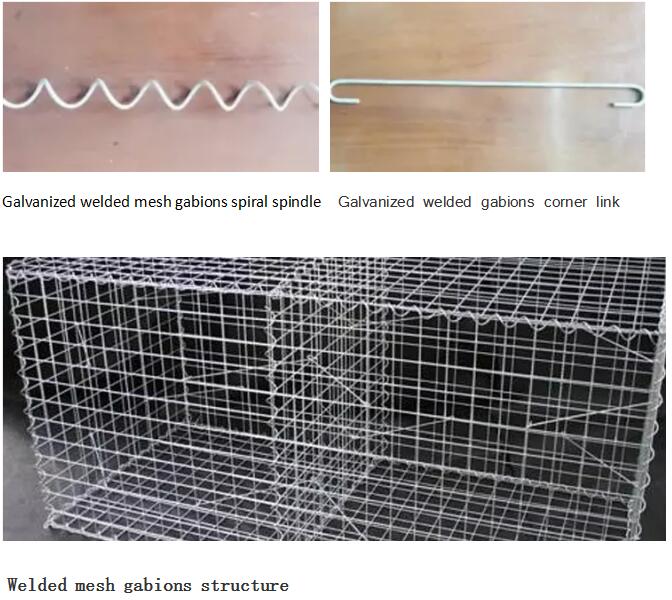 Permeability and flexibility make them a highly effective alternative to concrete or other solid structures and generally they are quicker to install and require less excavation.
Applications:
Weldmesh gabions are widely considered the most aesthetically pleasing option and you'll find them used extensively where a neat appearance and clean outline are important, such as public areas, housing developments, landscaping and gardens,They blend naturally into the surrounding landscape and planting can be encouraged for a more natural appearance.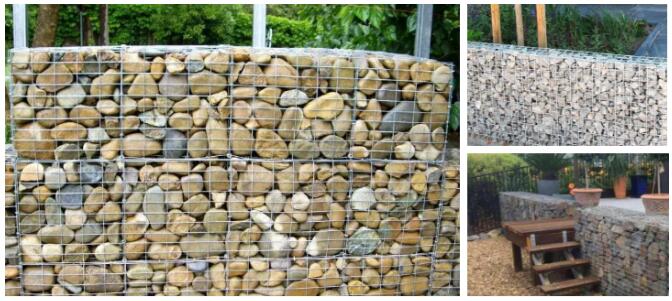 Install
Step 1
Open the bundle and unfold each unit.
Step 2
Lift the sides, the ends and the diaphragms of each unit into vertical position.
Step 3
Attach the sides of four corners together with locking wire fastener or lacing wire and the diaphragms to the front and back of the gabion.
Packing details
Packing: pallet or in bundle, as buyer's requirement.