Product Description:
Nova company offer a range of wire mesh gabion baskets,manufactured from durable Steel wire,galvanized for longevity,that are delivered flat packed and ready to be assembled via wire filled on site. Gabion baskets can be filled with rounded stone, angular rock etc.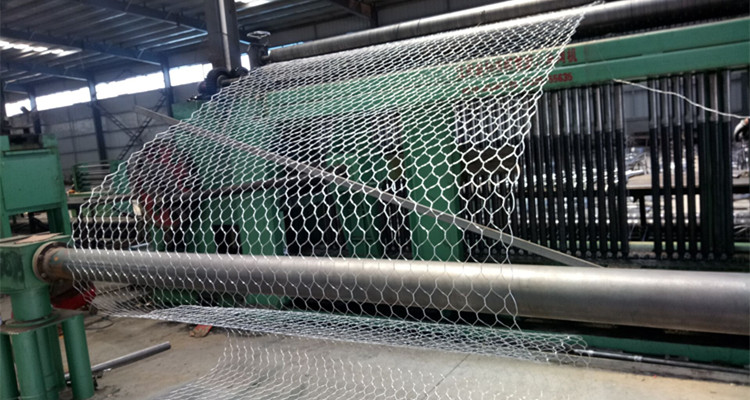 Gabion wire mesh boxes/mattress specifications
Wire diameter/mm
Mesh size /mm
Size/m
No. of diaphragms
Deviation
2.0-4.0

60*80

80*100

90*110

100*120

120*150

1*1*0.3
0
± 5%
1*1*0.5
0
1*1*1
0
2*1*0.3
1
2*1*0.5
1
2*1*1
1
3*1*0.3
2
3*1*0.5
2
3*1*1
2
4*1*0.3
3
4*1*0.5
3
4*1*1
3
2*0.5*0.5
1
3*0.5*0.5
2
Customized according to buyer's requirement.
Packing & Delivery:
Packing Details: pallet or in bundle, as buyer's requirement.
Delivery Details: 15-20 Days after received the deposit by TT, according to buyer's quantity.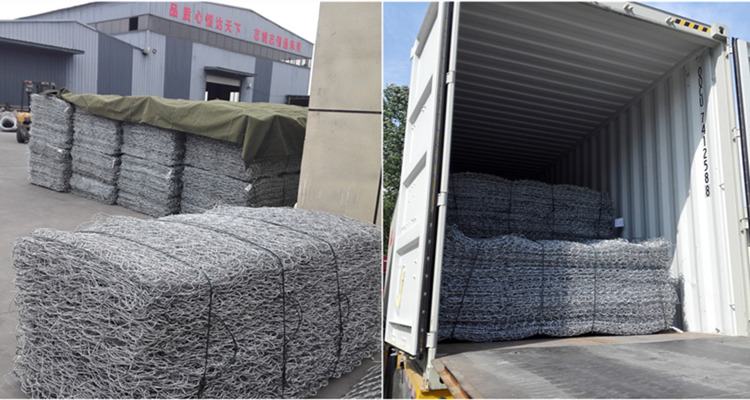 Advantages:
1.Metal Gabions made of hexagonal double twisted wire mesh provide adequate strength to the structure to withstand forces generated by retained earth and flowing water.
2.The flexibility of the double twisted hexagonal mesh helps in withstanding differential settlement without fracturing the structure.
3.The Metal Gabion boxes and mattresses are more cost effective and efficient structures compared to any other rigid structures for similar function.
4.It can be installed on a plain surface, does not require more foundation preparations.
5.It does not require skilled labor due to its simple construction and assembly at site.
6.It does not require any permanent drainage system.